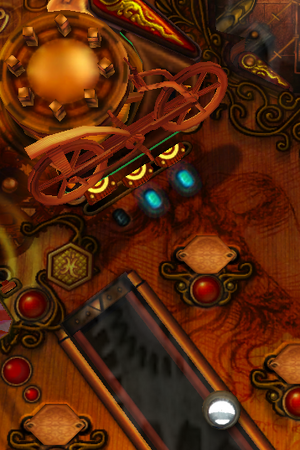 The bicycle is just above the center playing area. There are three drop targets in front of it. Hit all three targets and the left and right side chutes are reset so they will kick the ball back into play instead of letting it go down the drain.
The first mission of the game is to hit all three targets in front of the bicycle.
Leonardo Da Vinci's notebook, Codex Atlanticus, includes a sketch of the bicycle that appears on the table. The sketch is thought to have been drawn by an assistant and, if genuine, would pre-date the earliest known bicycles by over 300 years.